How seo-driven branding helps businesses today
You might think that SEO and Branding don't go together, and these two domains are nowhere connected, so you shouldn't give it that much thought. The reality, however, is different. 
To market your brand efficiently, you need SEO and vice versa. The thing about branding is that even if you have given a solid foundation, it won't come into people's eyes on its own. That is where SEO plays its part. 
For a brand today to succeed, an integrated digital marketing strategy is required, and branding and SEO are two unavoidable components of that. 
If you lack in any of these two areas, you are going to have a hard time scaling profitability and conversions. 
So the solution is to do both simultaneously while keeping your business's objectives in mind. 
But before we go ahead and begin with what you can do to maintain a healthy balance between both, let's get into the basics.

How does seo help in branding? 
An excellent brand behind curtains is just an idea people can't benefit from. To actually benefit from a foundation worthy of being recognized, you need to unveil it in the world. SEO is the tool that helps brands come to light. 
By executing the right SEO strategy, you can push your domain's visibility on search engines, making it more accessible for people and giving it the recognition it needs from qualified visitors. 
SEO helps convey your brand message to your audience by making it available, which further helps improve the brand's awareness. 
SEO helps your brand get the much-needed remembrance from your prospects and helps them recognize and differentiate your brand from the rest. 
Similarly, a well-optimized website has more potential when it has a strong brand backing it up. Without brand recognition and awareness of the products and services you offer, it becomes nothing less than just another website of Google trying to cut through the noise.

Benefits of using SEO for branding
1. Organic strategy 
Marketing is an expense for businesses. Considering the number of competitors and dynamic marketing channels- it all sums up and becomes a sky-high price to pay, which most businesses can not afford. That is when cutting-marketing costs become essential. SEO drives organic traffic to your website, which means no extra advertising expenses are incurred, making it one of the most cost-effective marketing strategies. 
2. Better brand reach 
What is better than earning a more comprehensive brand reach with minimal costs? Literally nothing. SEO pushes brand visibility on search engines, making them easier to find and easily accessible. Moreover, with 5.6 billion searches daily, ranking on the first page of Google indeed brings some unmatched results for businesses.
In addition, the search results are mostly qualified, meaning your domain is shown to people already interested in what you have to offer. 
3. Encourage credibility 
No visitor will straight away develop trust in you; they trust the source that is helping them connect with you. Search engines have strict algorithms, so only the best results are shown by them, implying that the websites ranked on the first-page hold some credibility standards. 
In order to rank high on SERPs, you need to put a lot of work at the backend, which is considered a testament to your business being genuine and trustworthy.

How can brands improve their SEO? 
For SEO to work and achieve desired results, you need to implement an equally efficient content marketing strategy. It is one of the ways brands take the lead over their competitors regarding website rankings and building trust among their target audience. 
If you keep educating your potential customers on industry-related subjects and help them understand the matrix better, they will think of you as an expert in the industry. This theory is helping millions of businesses throughout the globe make profits. 
Not just that, having optimized content on your website also helps you rank for different keywords, phrases, and search queries that people usually have. That further pushes your website's visibility. 
One thing to keep in mind here is that the content you create should focus on awarding prospects of the solution you have to offer. This should mean that your content strategy revolves around creating top-of-the-funnel content. 
Google doesn't look for content stuffed with keywords anymore, prioritizes anything closer to the search query, and recent trends say phrases, synonyms, and questions are on the rise. This is why performing in-depth analyses of the kind of keywords you want to rank for matters a lot. 
You need to choose a few from each category and plan your content accordingly so you don't end up targeting the exact keywords everywhere. This can cause your content to compete among themselves and not outrank any other websites. 

Strong link-building game 
Link building is looked down upon these days by a few marketeers, which is not how you should perceive things. Building good quality links from websites with good domain authority helps businesses scale CTR rates.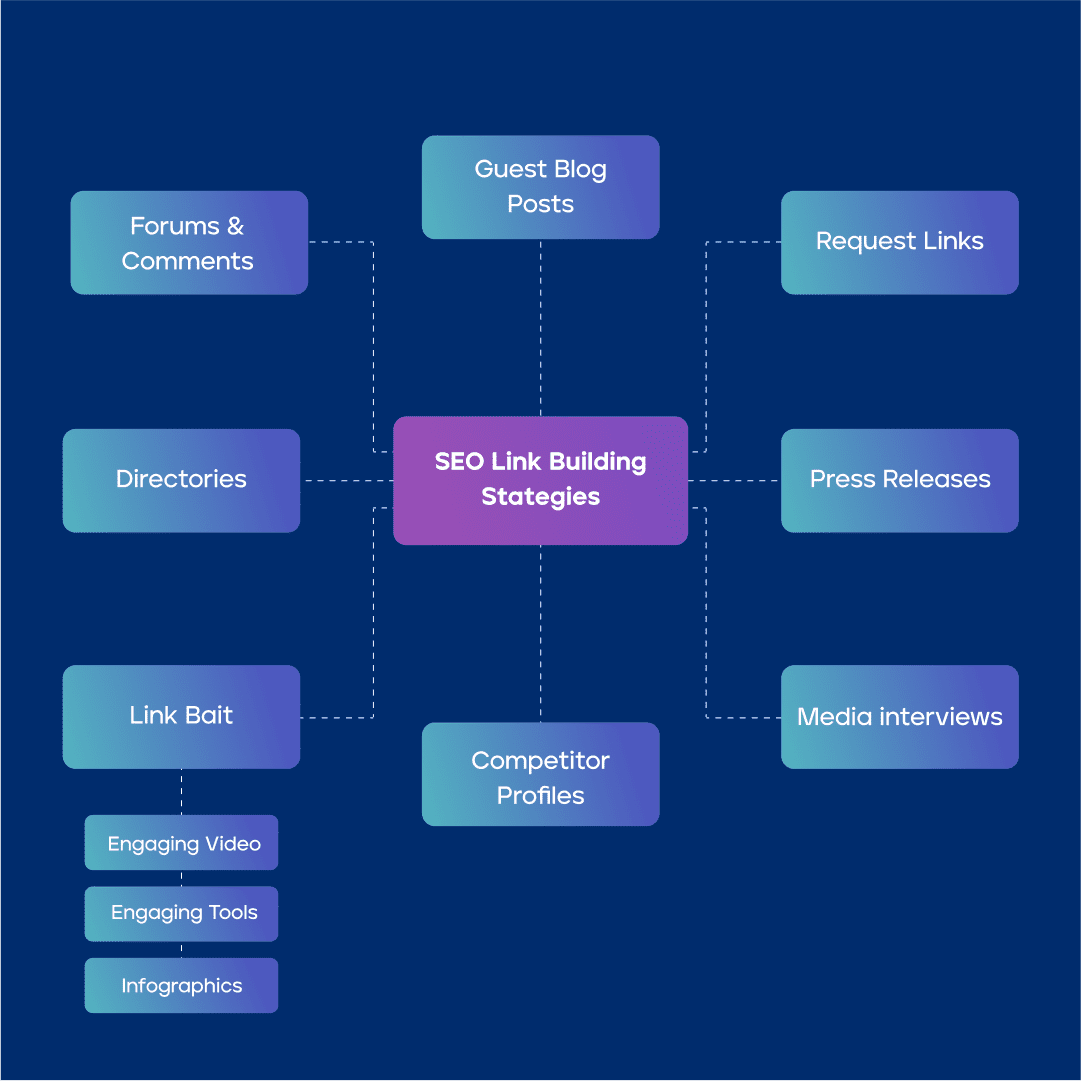 If you're a small business or want to raise brand awareness locally, local SEO can help you optimize your online presence to gain traction within your area. Localize your content by focusing on the search intent of people nearby to begin showing up for local searches.
To optimize your website for local search, follow these steps:
Aim to get as many local reviews as you can. Consumers rely on Google reviews more than you think these days. 

Work on optimizing your business's GMB. 

Ensure your website is well-optimized for voice search. 

Optimise your website for mobile users and optimize it for local searches.

Create content around industry-related updates 

optimize for NAP directories and ensure it's accurate on all platforms.





Target your specific audience 
Targeting the wrong audience is a waste of time. It would be best if you spoke of your brand where your target audience resides. It would be best if you were invested in finding the people who are interested in the solution that you offer but are unaware of the same. You can connect with your audience directly by creating content that is valuable to them and optimizing that for search engines. 
Raising brand awareness is essential for any business today, and you can not merely rely upon the branding that you do for it. To bring your brand to the eyes of your target audience, you must follow a well-strategized and robust SEO strategy. You will only be able to rank your website and attract verified traffic. It would be best if you worked on introducing your brand to unaware prospects. You can achieve this by keeping your content strategy user-centric and building authority in the industry.